Borgo San Sepolcro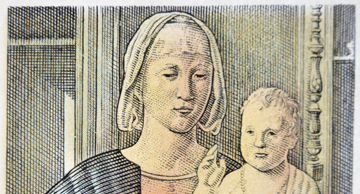 Goldsmiths and weavers in the novel Jerusalem
It's the second Sunday of September in Borgo San Sepolcro. The blare of clarions is echoing in Piazza Torre di Berta, drums are rolling, a herald's voice is vibrating in the air. Flag-wavers in historical costumes are performing their act and the bright colors of crossbowmen heat up the atmosphere of this magical moment.
This is not the description of a typical panting of the Renaissance, but a tradition repeated every year in Borgo San Sepolcro during the Palio della Balestra, one of the oldest national historic re-enactments in Tuscany. Anyway, Borgo San Sepolcro is worth a visit in all seasons, because of its many and heterogeneous attractions.
Where Tuscan Apennines ends, you will find a small medieval village from the great artistic heritage; take your time to visit the Civic Musuem, which keeps masterpieces like Pontormo and Piero della Francesca, who was born in Borgo San Sepolcro. Moreover, you will be able to visit the beautiful Medici fortress, the bell tower of San Francis Church, and the Cathedral, with the famous Ascension by Perugino.
Anyway, if you want to absorb the real atmosphere of Borgo San Sepolcro, put aside books and traditional guides, and go straight to the beautiful craft shops of this city. Sansepolcro is well known for its laces and goldsmiths, an old tradition that is still alive thanks to many modern artist-craftsmen.
The classical techniques of filigree, setting, investment casting, embossing, engraving, mould, satin finishing, polishing etc. are no longer enough to turn a jewel in a unique and refined artifact: by now, Borgo San Sepolcro's craftsmen take advantage of rough stones, brass, copper, steel in order to create new experimental combinations.
What's about the result? Rings, necklaces, pendants, and earrings of great quality, conceived for establish immediate harmony with the style of the wearer.
The same principle applies to the creation of tableware. The study on the color of tablecloths and the decorations of placemats will give to your kitchens and dining rooms an additional aesthetic value. Let yourself be pampered by soft bathrobes and towels, and trust Borgo San Sepolcro's artisans: they are synonymous of tradition and quality.